Pipe Spacer
April 12, 2021
HDPE Corrugated Pipe (Double-Wall)
April 13, 2021
DYNAMOMETER / TENSION METER
| Item Code | Capacity | Weight | A | B-Body | C | D | Weight |
| --- | --- | --- | --- | --- | --- | --- | --- |
| DSSB-CLA-DYMTM5-0.5TON | 5 kN | 0.9 Kg | 160 mm | 75 mm | 90 mm | 20 mm | 0.9 Kg |
| DSSB-CLA-DYMTM10-1TON | 10 kN | 1.0 Kg | 190 mm | 75 mm | 90 mm | 25 mm | 1.0 Kg |
| DSSB-CLA-DYMTM20-2TON | 20 kN | 1.1 Kg | 190 mm | 75 mm | 90 mm | 25 mm | 1.1 Kg |
| DSSB-CLA-DYMTM30-3TON | 30 kN | 1.9 Kg | 240 mm | 75 mm | 95 mm | 35 mm | 1.9 Kg |
| DSSB-CLA-DYMTM50-5TON | 50 kN | 2.6 Kg | 250 mm | 90 mm | 120 mm | 35 mm | 2.6 Kg |
| DSSB-CLA-DYMTM100-10TON | 100 kN | 6.0 Kg | 350 mm | 110 mm | 140 mm | 50 mm | 6.0 Kg |
Compact, Lightweight, rugged construction
Designed for line work
Accepts harsh field conditions (cold & hot)
Graduated in kilonewtons (kN).
Accuracy +/- 3% Full scales.
Both pulling eyes rotate 360 degrees.
Optional maximum reading indicator pointer kit available for easy installation.
Optional easily installed screw-on face with twin steel protective bars also available.
Each tool is serial numbered and supplied in a heavy duty fabric case with calibration certificate.
Available in sizes 5 kN up to 100 kN.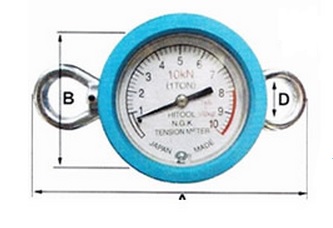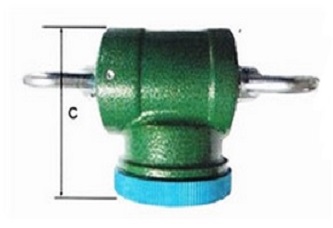 ---
---
---
---